WGX series - High-rake general purpose face milling cutters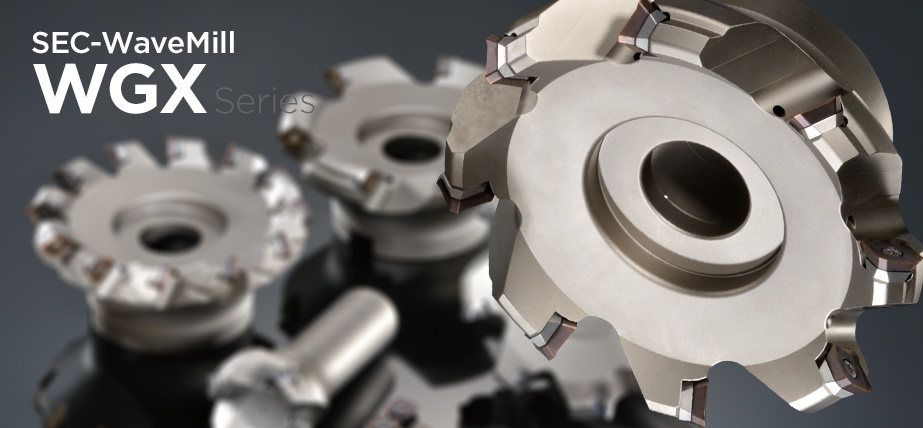 Unique chipbreaker design to provide lower resistance and higher quality surface finish than conventional tools
Reduced cutting resistance
 High-rake chipbreaker designed for WGX type provides low cutting resistance.
High quality
 1. Improved run-out precision and unique wiper edge shape ensure excellent surface finish.
 2. Additional chamfer reduces burrs and edge chipping.
Utilizing new coated grade
 1. High precision technology helps minimize inconsistent cutter run-out while a new coating provides stable long life.
 2. Grade expansion with ACM200 and ACM300 for machining hard-to-cut materials, to cover a wider application range.