Technology (CBN/PCD)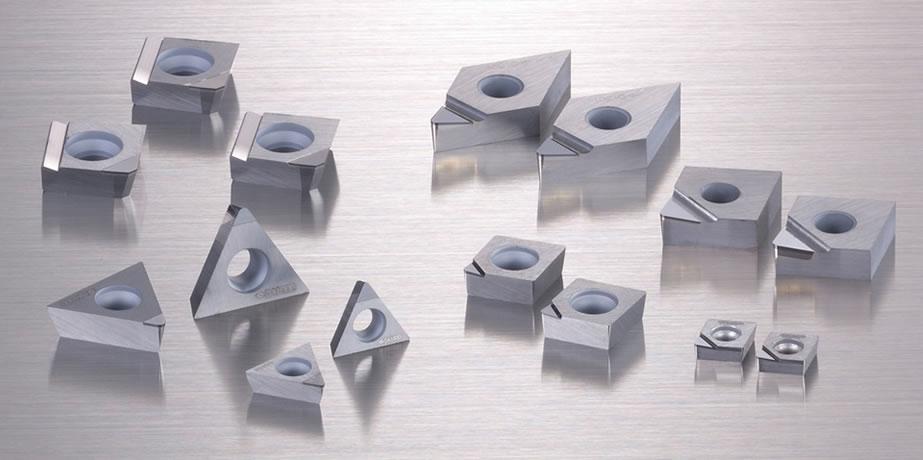 "SUMIBORON" is mainly CBN (Cubic Boron Nitride), a primary component to which special ceramics binder is added and is sintered under extreme pressure and temperature. On the other hand, "SUMIDIA" is a high density sintered diamond compact of ultra-fine diamond particles. Both of these materials have higher hardness and strength, along with excellent heat resistance, as compared to conventional tool materials.
Product Image
SUMIBORON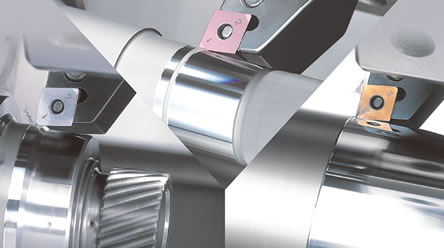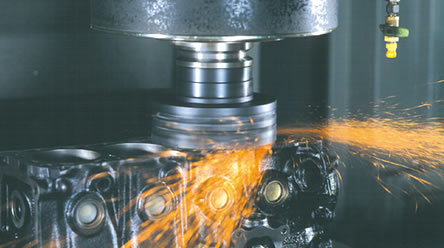 SUMIDIA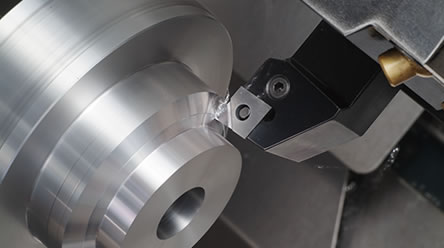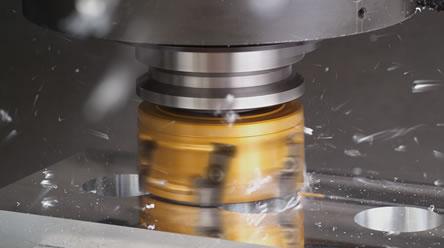 To Manufacture SUMIBORON/SUMIDIA Products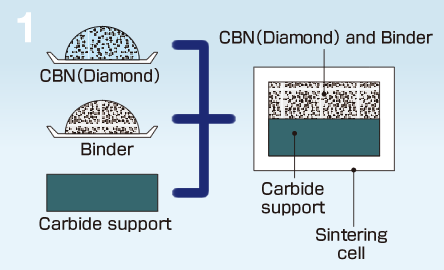 Filling Up Raw Material
A special binder material is added to the CBN or diamond raw material powder, and the mixture is filled into a capsule with a carbide support.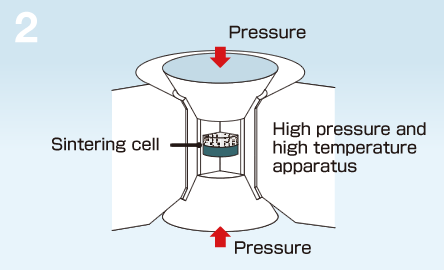 Sintering Under Extreme Pressure and Temperature
Using an extreme high pressure and high temperature apparatus, the CBN (diamond) powder, along with its binder material, is sintered at conditions of 5GPa or more, at 1,400 to 1,500℃.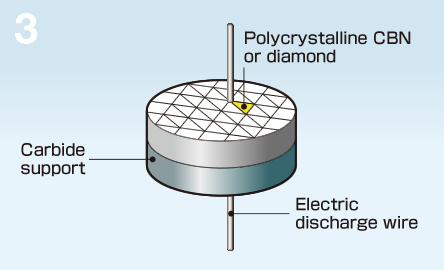 Blank Cutting
The sintered compact blank is cut into desired shapes for specific applications by electric discharge wire-cut.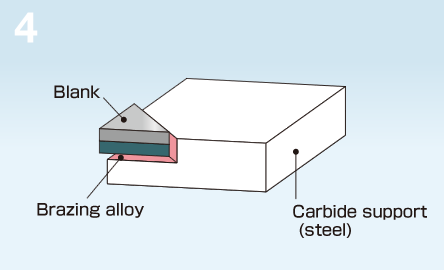 Brazing
The cut sintered compact blank is brazed onto cemented carbide or steel etc.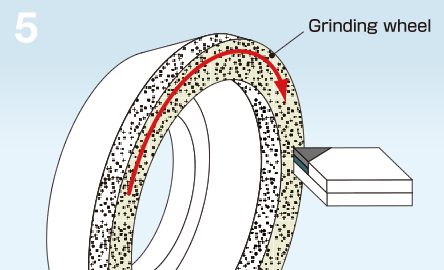 Finish machining
The product with the brazed sintered compact blank goes through finish grinding.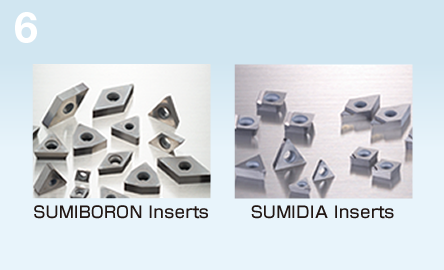 Completion
The completed product is put through final inspection.
Relevant Products