Recycling of carbide tools
Recycling of carbide tools
Sumitomo Electric Group has a complete domestic system which recycles almost the total volume of cemented carbide insert, drills, and endmills, etc. (100% sold domestically).
This page introduces where tungsten, which is one of the main materials for cemented carbide tools, is situated currently and how Sumitomo Electric Group has been engaged in recycling activities.
Cemented carbide tools are indispensable for metal processing in automotive and aviation industries. Approximately 90% of those cemented carbide tools is made of a rare metal called "Tungsten(W)".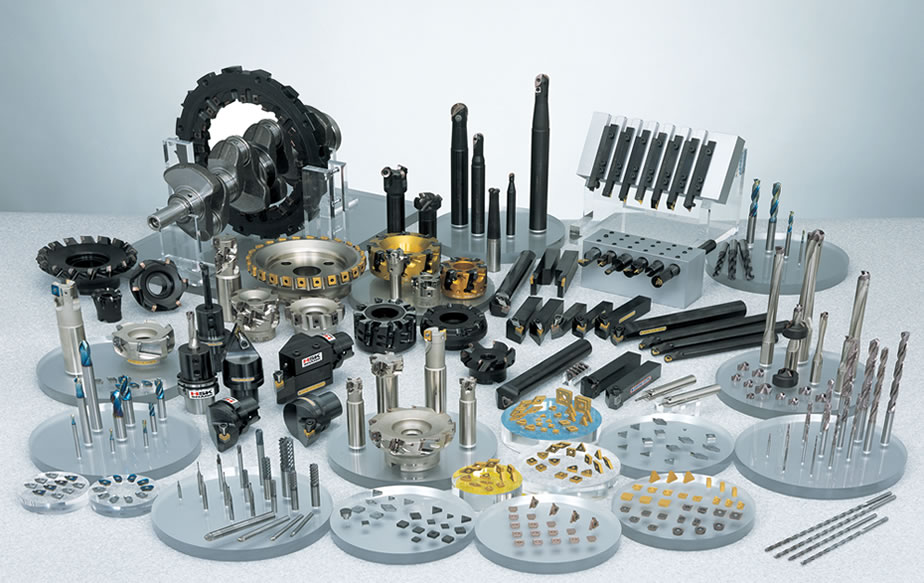 Sources of tungsten used for cemented carbide tools are scattered unevenly as shown in the figure below and prospective countries are limited. Japan is dependent on imports for its total volume and is always exposed to a supply risk of this resource.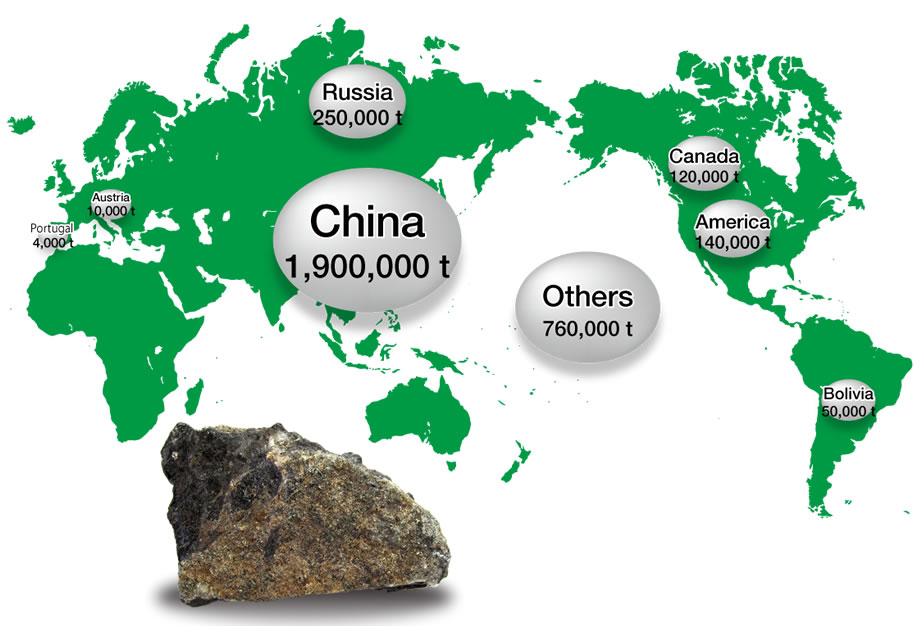 Source: Mineral Commodity Summaries2013
Because tungsten is heat-resistant and becomes harder as it is alloyed, most of the major countries in the world use this for manufacturing cemented carbide tools.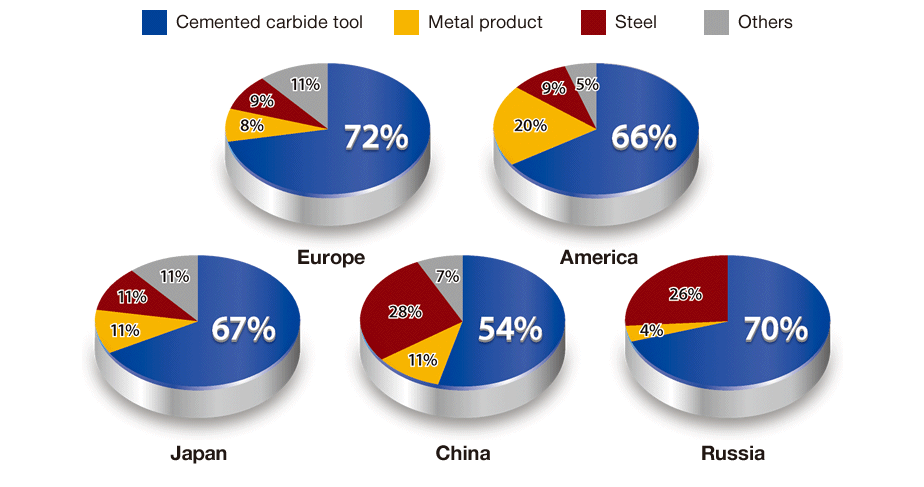 Source: INTERNATIONAL TUNGSTEN INDUSTRY ASSOCIATION
Though tungsten is mainly used for cemented carbide tools, there are many other applications in our daily life that uses this metal.