WEX series - High efficiency shoulder milling cutters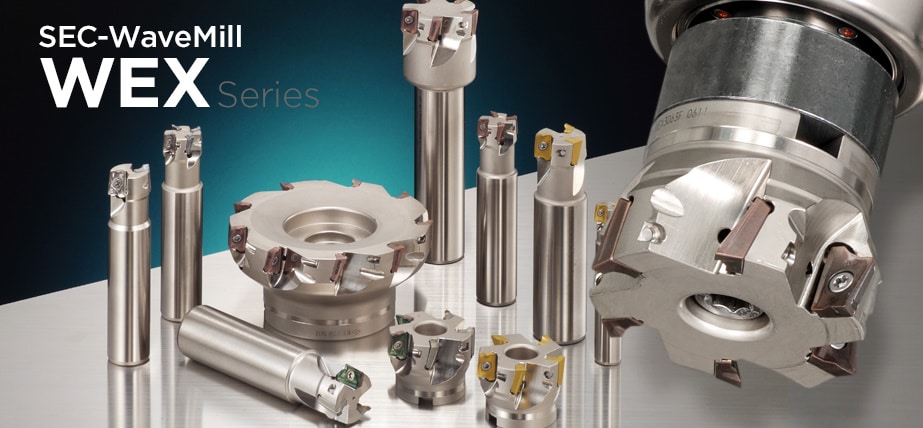 Strong cutting edge design coupled with a high rigidity body, for stable and high efficiency milling with low cutting force
Precision inserts with strong cutting edge and low cutting force design
1. Unique curved cutting edge design increases cutting edge strength yet reduces cutting force.
2. High precision cutting edges produces machined surfaces close to finishing quality
3. Smooth cutting even for deep grooves and low rigidity machines
Highly-durable body
1. Improved corrosion and scratch resistance with a special surface treatment.
2. Improved clamping force and durability by using larger screws.
Coolant holes are standard in the whole series
Improved chip evacuation with air or coolant supply.
Wide selection of inserts
1. 6 different chipbreakers designs. (L, G, H, E, EH and S type)
2. 9 different grades to cover a wide variety of work materials and applications.