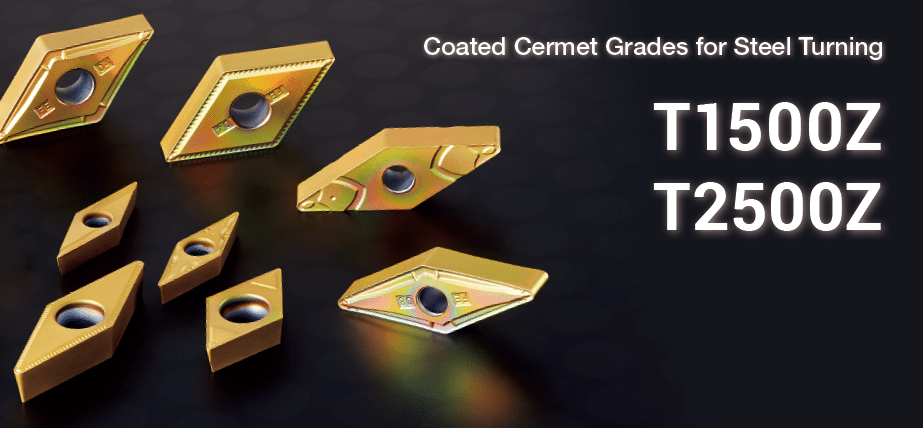 Feature of T1500Z / T2500Z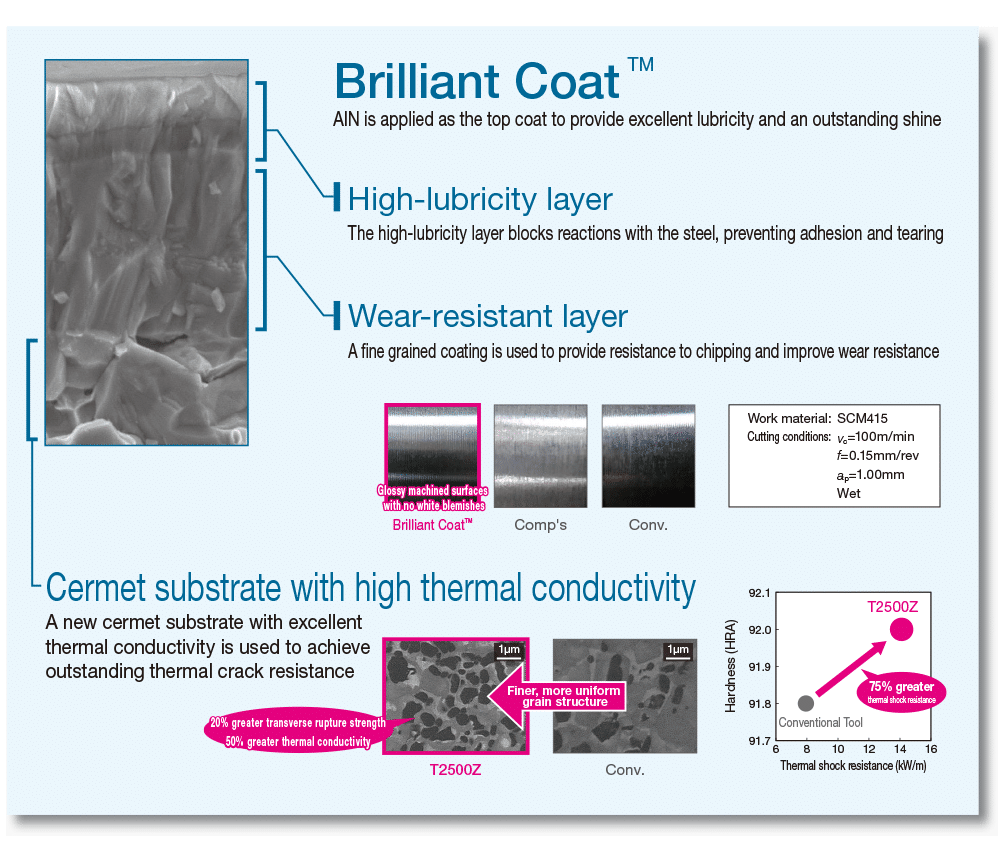 Feature of Brilliant Coat
Employs new PVD process, Brilliant Coat(*)
1. Newly developed PVD coating with excellent wear resistance and lubricity.
2. Low reactivity with work materials for beautiful finished surfaces.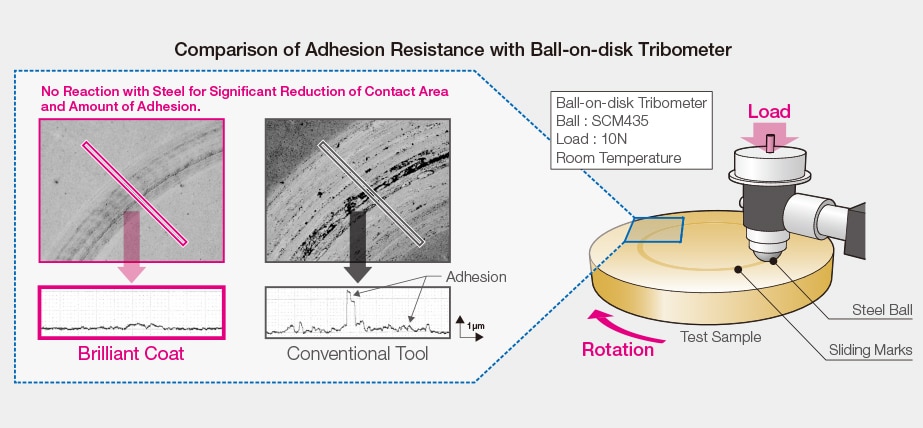 (*)There may be minor differences in the colour tone/lustre of Brilliant Coat grades due to the interference of light. Such differences have no effect on performance.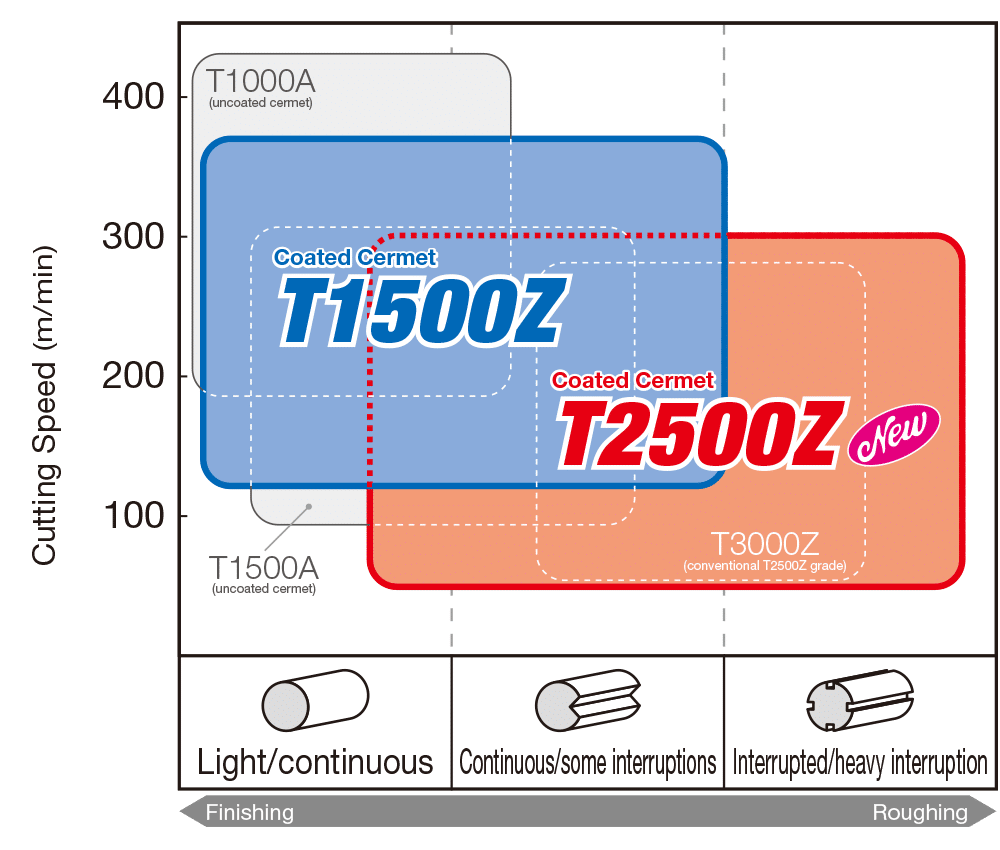 Superior turning quality thanks to Brilliant Coat, a new PVD coating with excellent lubricity.
A general purpose coated cermet grade capable of maintaining high-quality finished surfaces while providing excellent wear resistance.
Coated cermet series with Brilliant Coat.
A tough grade with exceptional stability
A new cermet substrate with excellent thermal conductivity is used to achieve outstanding thermal crack resistance.
An uncoated cermet grade designed with wear resistance in mind that provides long tool life and excellent wear resistance in continuous finishing and profiling applications.
A general purpose uncoated cermet grade that provides excellent value for money and delivers improved finished-surface quality while providing good wear and fracture resistance.