Coated SUMIBORON for Hardened Steel Machining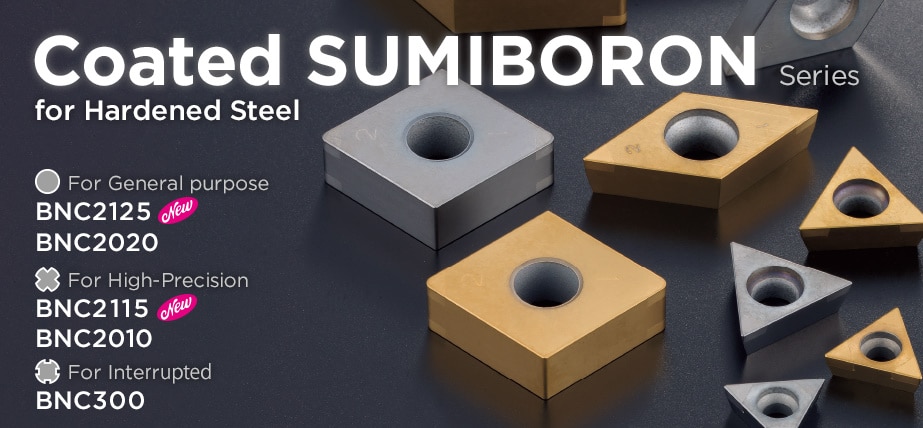 The Pinnacle of High Accuracy/High-efficiency Cutting
The definitive grade in high-accuracy machining
Realises long tool life with excellent surface roughness and stable machining.
Further maintains excellent surface roughness
Maintains excellent surface roughness thanks to a coating with high notch wear resistance and toughCBN substrate.
First recommendation for hardened steel machining
Superb wear and fracture resistance.
Along with a tough CBN substrate, the coating combines wear resistance and toughness to realise stabler machining
Achieves long, stable tool life even in high-efficiency and interrupted machining.
Grade for high-precision finishing requiring good surface roughness and finished surface accuracy
Grade ideal for high-precision machining, with highly wear-resistant CBN substrate and coating.
General-purpose grade suitable for typical hardened steel machining applications
Achieves further stability in machining of a wide range of hardened steel components.
Long, stable tool life in interrupted cutting
Achieves long, stable tool life even in workpieces requiring both continuous and interrupted cutting.